In the wake of technological advancement in the business marketing approach, traditional methods have had to take a more subtle role, somewhat relegated one if you asked us. This might be due to the boom experienced with 1994's launch of modern marketing's first pay-per-click (PPC) platform. Methods like Search Engine Marketing (SEM), Search Engine Optimization (SEO), and others like Social Media Advertising, Display Advertising, and Email Marketing continue to make all the difference in the stiffly competing business marketplace to this day.
Interesting to note that one traditional method has held its ground and survived the times without waning in importance. This method involves the brandishing and distribution of business cards, strategically over a business meeting. In the past, it was enough just to share the cards and not speak a word. Nowadays, marketing is bold and always speaks with a loud voice. Business cards should do the same.
Business cards are those little paper or plastic cards bearing the most important information about the business. Information like the name of the company, contact details, something of what the company is really about is usually scribbled clearly on either side of them. They are often personalized to include the bearer's names and their position in the company. Don't forget those smart catchphrases, call them business motto if you like, that pulls you into the familiar side of the business though seeing it for the first time. Various print business card designs are available as per your request. Classy cards are one of the most straightforward cards in the corporate world. Randy ones to support bar and other relax emporium, and many gaming and play-time businesses. Sporty designs for sports companies, stylish for fashion, and so on.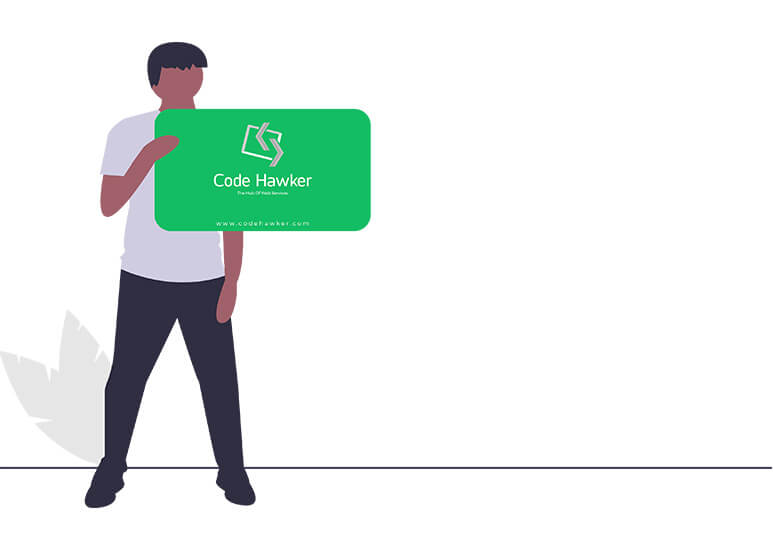 Benefits of Having a professional Business Card
The use of business cards as a marketing tool is ancient and still keenly practiced by smaller organizations to this day. Though gaining some modernization of its own, it offers one of the curtest ways to make an impression on a new client. A business card follows the client to their homes and offices, where many will stay for months. This increases the relevance of the business, thereby helping to rank it above competition. These and a few more advantages record why this traditional method of advertising still ranks favorably in the business world and advertising. So let's get to them.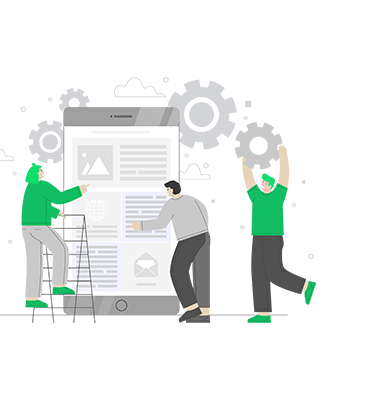 Get Your Dream Website Today!

Whether you want a business website or you want to re-design your existing website, we will astonish you with our service.


Business Cards Give You a professional look
Like we mentioned, business cards are an ingenious method of marketing a business. It's a lot easier to whip them out of your wallet and share them instead of scribbling your contacts on a piece of paper. Let's imagine this scene. You're strolling by when you happen upon two people at the end of a meeting as they exchange their business cards along with pleasantries and take their leave. What comes to mind when you observe this? Did they make an impression on you as well? You get the feeling they are professionals at their jobs, right? Yes- they come to such meetings highly prepared. The thing is even they are aware of the impression they just made on each other, and shouldn't be surprised when contact is re-established soon.
Business Cards Deliver to-the-point marketing
This is the purpose of a business card, to rank a business on the minds of customers, old and new. So along with the professional demeanor, it accords the bearer, shared business cards keep alive the hope that customers will make contact soon. Let's return to our demonstration at the two-person meeting. So the two men exchanged business cards and left. One went home, while the other, a workaholic man, returned to the office. These locations will likely be the card's final destinations. It is here where it'll be remembered, searched for, and picked up for reconnecting purposes with the card's owner.
Business Cards Are affordable
From designing to printing and on to distribution, business cards offer cheap marketing advantage. Cheap in the sense that a single business card design can last many years until you decide when to upgrade it or update information changes. In addition to this, printing costs reduce when the volume is more. This means the more you print, the lesser it will cost you. And when you have the finished card in your hand, you don't need to do much to get it in your target's hand except sharing it, one at a time.
Leaves a memorable Impression
Business cards have quite a reach despite being such a small item. So many times we see a stray business card or a whole collection of them in a handbag, drawer, on a desk, and instinctively reach over to inspect it. Our eyes quickly take in the business name and logos, and where they design grab us, we compliment them. We can cull up recorded information in conversations on a much later date. This is the Word of Mouth marketing, and it is still one of the easiest, cheapest, and effective to embark on.
Business Cards Can Travel
Business cards are fantastic travelers. They go everywhere their new owner goes, while restrained inside their wallet, handbag or pockets. Returning to our demonstration- the two men separate, but one of them didn't start sharing business cards today. No- no. It has been his thing, actually. He's even at the end of his last 1000 copies. Business cards stare collectors. They all or nearly end up in homes and offices to receive a few more stares each. Imagine how many eyes would have inspected the man's cards, and you can begin to understand how much its spread has enhanced the popularity of his brand, multiplying the growth of his business.
For its advertising essence
When you look at a business card, what do you see? Information right? And do you find this information neatly arranged around the card in such a way that it offers both fancy and professionalism? Yes- we hope. So you can appreciate why most successful companies have stand-out cards. Smaller businesses strive to get it right as well because they all know appearance makes impressions important for marketing and sales. This is advertising. It is looks and appearances mixed into a powerful message (the services mentioned, even catchphrases at the bottom of the cards) to captivate and pull in patronage (traffic). When attention has been grabbed, the audience starts talking. Word gets out a lot during these talks, helping the brand rise in popularity. We believe nothing beats word of mouth advertising. We always remember to call it salesmanship.
Connects business in a personal way
Print business cards may not be as fancy as their counterparts, digital business cards, but they can be valuable connector agents nonetheless. They, in a big way, represent your company and everyone in it, and when shared, they emphasize something deeper than just business. Something like trust, reliance, or a promise and digital cards don't convey this. They leave you feeling they are just a small part of the whole system.
Business Cards Are Excellent follow-up tool
When business cards are stored away properly, they can serve as a good point of reference for future follow-ups campaigns. It is impossible to have all the information on the card changed even after a decade. For this reason, a business card stands out as the longest-serving singular advertising campaign.
A Business Card Is efficient
Yes. Business cards have been known to do the job they were designed for. They have served as unbroken links into the customer's business to tie them together with other promising connections. All reasons mentioned above emphasize how business cards are efficient contributors to the success of business outings and deals.
A Business Card Is durable
We'd like to think that it is durable since business cards are the only marketing tool that can do its job for up to a decade. We don't think there's any other that can stay that long. Stadium cups maybe, but even those stay only a few years. Billboards, flyers, TV commercials, banners, SEM, and SEO, campaigns all last but a short while before they are pulled down, stopped, or torn up. But business cards continue to advertise the business it was drafted to. It provides information on a stylish layout for even longer than a decade.
Conclusion
In conclusion, a business card is a very useful marketing tool that can deliver on very eye-catching print designs and reveal the business' most important information at the same time. It is the curtest exchange known, so smart and professional to whip them out at the end of a meeting. No other marketing scheme can deliver on this. It is also very durable. Again no other marketing tool can last that long on the task. Don't forget it is cheap to run, the cheapest actually after word of mouth advertising. But that's not all it does for your business. It can connect companies in a personal way and deepen ties. It also has mileage as a card can travel the world as well. You better believe that. It will also stay well documented for your future follow-up.
All these are the good sides of a business card with the bad side being that it isn't the classier, faster, or most convenient marketing approach where digital business card exists. This might be why their value is often diminished in the business world of this day and age.