As the world journeyed towards its millennial growth of 2000 A.D and internet engagement increased, more and more companies launched sites to try to improve their salesmanship, and thereby increase their fan-base. There was now so much information out there, so much, so search engines became necessary to help bring them to searchers.
Until search engines began to design business platforms to finance their services, and by 1996, pay-per-click programs were offered by OpenText Corporation and test-run into the millennium where both Google and Yahoo would eventually steal the search marketing show. Though other programs had been introduced, the pay-per-click programs quickly became leading favorites by 2007, announcing Search Engine Marketing as a formidable business marketing model.
Modern-day search advertising began to gain a new edge just as customer's searching methods improved. Search Engine Marketing even permits segmentation between devices, and geo-targeting, engrafting it further into the heart-and-soul of internet marketing. Huge profits have since been generated; indicators also show it will continue so for a very long time.
So what is this hugely influential online advertising platform dominating Search Engine Marketing, and what goes on during its process?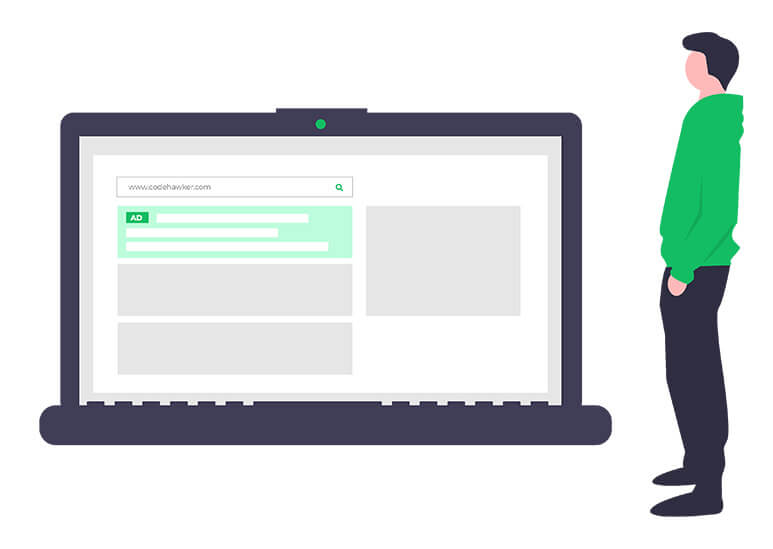 What is SEM?
Search Engine Marketing- SEM, as the name implies, is a marketing practice by the use of pay-per-click (PPC) ads. These ads appear on search engine results pages (SERPs) when users input certain words that have already been bid as keywords by the advertiser to do exactly so.
Okay, let's try a simple example to demonstrate SEM. Let's say you needed to do a bit of research on soap used in large-scale cleaning, and begin by typing the words 'big cleaners'. Know that an advertiser somewhere who is into soaps or cleaning equipments has thought ahead of you and secured that word combination so that every time someone entered those words into the search engine search box, the advertiser's ad shows up first on the SERPs.
In the past, as far as internet advertising was concerned, all search marketing platforms were grouped under SEM. This somewhat clear definition encompassing other platforms was made unpopular because of the significant differences between SEM and SEO. One is a paid ad campaign, while the other an unpaid ad campaign. SEM has since been grouped alone.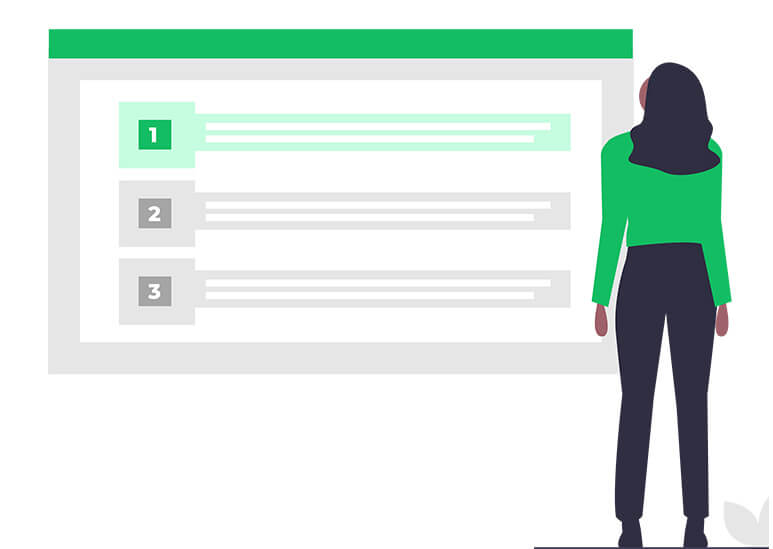 What is SEO?
So we understand the concept of SEM to be a uniquely effective marketing strategy. However, what we must note about it is that SEM campaigns can be costly to maintain over a long period. It usually draws up a regular budget, and these charges per-click often run into a massive sum-total over time. Very warming to report that this con doesn't deter advertisers focused on the bigger picture.
So without doubts, we believe SEM is a very effective method of online advertising, and if done smartly should yield good returns on investment, ROI. So for the sake of fully coming to grabs with SEM, let us introduce another good system.
Search Engine Optimization- SEO, like SEM, uses keyword-based writing. SEO includes modifying or rewriting website content in a way to get the top rank in search engine results. Understanding the significant differences between SEM and SEO is vital for choosing the best marketing channel for your product.
Here the difference is clear. SEM launches on PPC programs, SEO begins on free programs, also known as editorial, natural, or organic programs where payment isn't involved. Yet whichever one you use under online marketing, it will go a long way to improve the salesmanship of any business.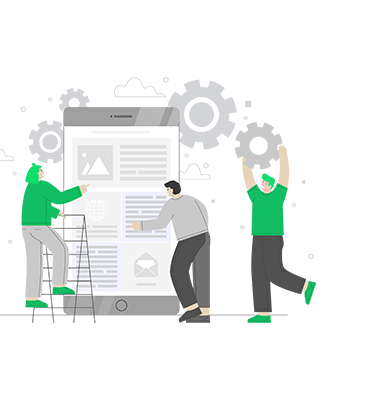 Get Your Dream Website Today!

Whether you want a business website or you want to re-design your existing website, we will astonish you with our service.


Top 10 Reasons Why SEM Is So Famous
So SEM is an important strategy, ideal for locating businesses in the hearts of its global customers. But in what ways does it perform this? Let's now distinguish the advantages of the SEM strategy as it affects the growth of a business.
SEM is Cost-Effective
SEM, if fully understood, is quite affordable to run campaigns. The trouble usually is not setting it up correctly. For an SEM campaign to satisfy its advertising goals, it must have to be set up for a long term run. This doesn't mean it will only succeed in the long term, but setting it for a short time would put immense pressure on your plans when gains don't result as quickly. SEM hinged on a long term plan will produce better returns on investment. In any case, SEM is cheaper than other traditional advertising strategies.
SEM Has Faster results
If one is seeking to rank top on the SERPs quicker, almost instantly, then a paid ad campaign is the campaign you ought to be running. At the start of a campaign, after bidding keywords and launching a traditional paid ad, you can expect to start receiving clicks from your desired target all over the world. No other marketing strategy, online or traditional, can deliver product visibility and customer response quicker than SEM.
Provides Campaign flexibility and control
SEM offers advertising campaigns, real-time flexibility. This means SEM has packages ready for all types of budget. From small organizations to large ones, there's always a spot for organizations on the search engine marketplace. With SEM, it is easy to move from one campaign strategy straight into the next. Likewise, pulling out of any campaign when it seems to be failing can be done at a finger's click. SEM can also be combined strategically with SEO and other paid adoptions to gain ground over the competition.
Effective Method of Marketing
Everything points to this unique advantage now, don't they? The overall success of SEM is conveyed in this importance. It has been confirmed to accomplish the advertising task of pulling direct traffic into its paid ads, and it can do this with ease. The over $12 billion per year generated in the U.S should serve as proof.
SEM Offers transparency in coverage
For the reason of SEM being internet-based means, it is easy to keep 24 hours, seven days a week track of things transpiring, while staying visible to the customers the whole time. Where ads under-perform, one may choose to pull out or scale-up, and can do so with just a few clicks. In a case where it over-performs, the tempo may be controlled. Advertisers can put a hold to the campaign to allow a moment to soak up the pressure and return to the campaign any time after.
Increases brand awareness
The immediate reason for venturing any SEM approach is product awareness. This results after the global target have first seen them. On the internet, the reach can get from a couple of clicks a second to several thousand in a couple of days. Somewhere along the lines, deals will get made, sales will start to climb, and significant growth will follow. However, it all begins with the product's steady promotion and consequent awareness. By which time name recognition should have been reinforced.
More revenue
Revenue is the real reason for doing any of this; to make more money, and it is primarily conveyed in an effective and adequately maintained SEM campaign over time.
Brings in more qualified leads
In the follow-through of launching a PPC campaign, the right traffic is generated because customers' interest sparks the desire to investigate a campaign ad. This is how the right traffic is generated. When this happens, specific algorithms are applied by search engines to continue to bring in that right traffic to the advertiser.
Provides competitive data
SEM is also known to offer advertisers the rare opportunity to focus on their prime target. With a good deal of resulted customer details, it becomes easy to know and understand customers better and to continue to create content with them in mind.
Can launch on different formats
SEM has a variety of formats by which it can deliver on brand visibility and awareness, all within its limits. With highly contended PPC ranks on SERPs, click per hundred impressions (CCM), and impressions themselves, SEM has shown dominance in the business of online marketing for more than a decade.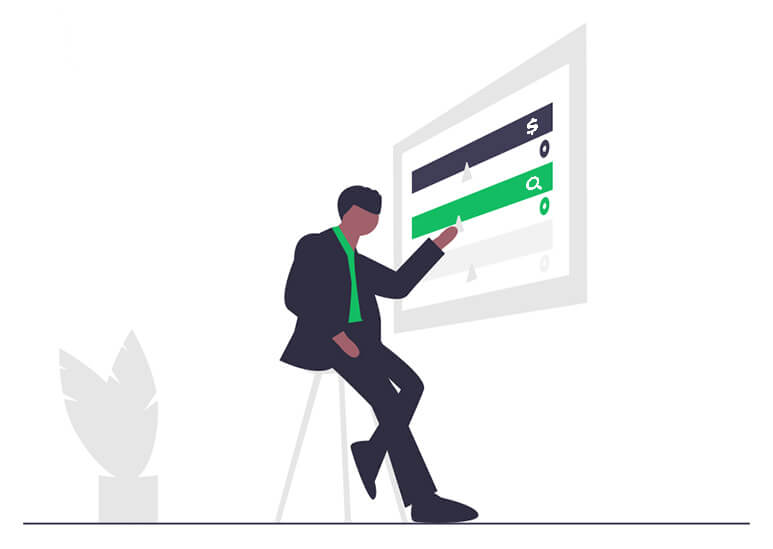 Things to consider before venturing into SEM
Now that we have arrived here, at the tail-end of the benefits of SEM, It has become necessary to offer our sincere thoughts about running an SEM campaign. As previously highlighted, SEM is not worth going for if you don't intend to do it right. You need to understand it first before you venture fully. It can indeed be a curse for any business to incur huge losses over the reason for hurried usage or wrong application.
The first item to consider, and this might even be the most crucial step to take before going all out for any online advertising campaign, would inarguably be your content. An excellent copy is required to pull in customer interest and patronage. The competition is stiff in this peculiar market, another reason why your content needs to be strong, persuasive, even high-quality research-optimized copy, where SEM has been combined with SEO. It must appeal to your customers at first read. Suffice to say that without an excellent copy to help fly your campaign when you start, nothing will work. This will also mean your day or week's budgets; indeed your entire effort would all have been for nothing.
Good research is required to find useful keywords. Remember, the right keywords pull in the right target. You can do this by taking the time to learn why your customers use search engines in the first place. The answer to this mystery alone will score you big points with the search engines themselves. This is some serious homework, but your business needs it. Search volumes must be analyzed, and your customers investigated along with your competition before you select those keywords.
The third step would be to decide on your overall budget. By this, I mean how long you are willing to stay visible for your customers. Remember, there's room for every budget. It's just the way the search engines designed it. With this in mind and the budget in place, you can trust you'll have a good run.
In this next step, you'll need to understand how to seize competitive advantages as they avail themselves. You have to study how to rank ahead of your competition. So many methods are available to help you stay visible and relevant, and remain in play in the online advertising marketplace. Remember, you're just starting out, and so your customers need it as a must to always find you around when they need to. This will put pressure on your competition and announce you as a serious player.
Finally, and yes, another learning for you, you'll also need to learn the intricacies of SEM, or you could just employ the services of advertising agents who already know them well.
Conclusion
People all over the world turn to the internet and search engines for specific needs- research, shopping, entertainment, or even locating websites faster. They know they'll find answers. These people make up your customers, and you should be reaching them with your product (goods, services, ideas, or causes.) You really should.
To accomplish this, you need a system built for internet marketing called search engine marketing or SEM. This system is probably the most efficient. It provides a level playing field for everyone, expert and newbie advertisers alike. However, it must not be rushed into. There are vital things to get right before start, just a few things.
SEM methods do bring good ROI if you comply with the above rule, and on top of that, your product will enjoy reach, popularity, and relevance as your pay-per-click ads begin to bring in the deals that push your revenue up and foster the growth of your brand.